OUR HISTORY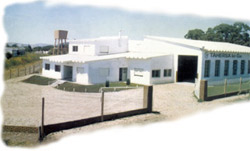 OUR FACTORY
TAHERSA has two naves with a cover surface of 1200 m2 in 6600 m2 area, with exit facing to two different streets. It also has a 5000 kg gantry crane and several elevations means.
TAHERSA was born in 1968 along with the development of the smeltery industry in Tandil. In the course of the last years we have accompanied both, the national industry and our neighbors countries industries. In so doing we have adapted to their needs and developed toolings, that we include in detail below:
Models and "cajas de noyos" to smelt steel, iron and aluminium.
Tools and models for big type founding.
Automatical bench and "coquillas" to smelt aluminium pieces by gravity.
"Matrices" for aluminium injection.
Models and carrymodels to expanded polyurethane in the automotive/car industry.
Aluminiun, iron or steel models for the vulcanization of agricultural tyres.
Models for "rotomoldeos" plastics
"Matrices" to stamp tin sheets.
Matrices for pressing reinforced plastics (SMC)
Models for thermformed.
Models for injection polyurethane of integral film.
Matrices to stamp impregnated felts.
PRODUCTION SECTOR:
In this sector we have a Wide range of lost generation and full able toolings to produce all of our products:
Milling and copying machine CNC ANAYAK VH 1800 trade mark, fixed bench 1800x800x800, 3000 kg capacity, with CN FAGOR 8050 M made in Spain. "Sonda digitalizadora" RENISHAW SP 2.
High velocity mechanized center, HARTFORD brand model Ovnis 1270, "carreras de" 1270x650x600, 950 kg capacity with CN Mitsubishi from Taiwán.
"Alesadora" trade mark SAN ROCCO 1600x1600x1000 capacity, 2500 kg rotating table, with digital control, made in Italy.
Soported of milling machine 3200x2400x900 11000kg capacity , universal head control Fanuc 18i.
Big cleavage milling machine BOKO MF 2 trade mark with 1000x1000 table rotated 1800 kg capacity from Germany.
"Fresadoras de Torreta."
Drill radial of big cleavage
Paralel winch/drill.
E.D.M
TECHNICAL OFFICE: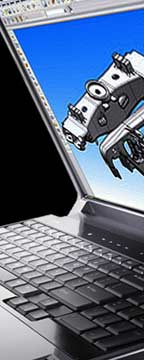 The design and engineering department accompanies the customer from the product design applying the 3D model up to tooling definition in order to obtain the desired product.
Products design and toolings for plastic, pneumatic and smeltery industries.
IT department that includes the modern CN tecnologies and their associeted software.
Design of pieces and mechanized in CAD-SOLID EDGE and CIMARRON interfaces for all programs
ENTERPRISE | PRODUCTS | CUSTOMERS | LOCATION | LINKS